Restaurant Insurance
We're an independent insurance agency in Galesburg, IL serving the insurance needs of restaurants for over 30 years.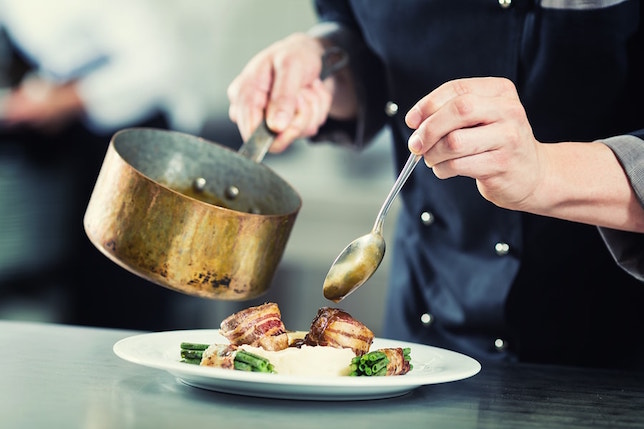 Restaurants are exposed to risks on a daily basis. Make sure your business is protected with the right coverage.
Foster Insurance Agency understand the needs of restaurant owners in Illinois. We are a restaurant/hospitality risk specialist with over 30 years of experience. Our agents have access to multiple, competitively priced markets and can offer a tailored coverage plan at a great value.
Let us help you find a restaurant insurance policy that meets your needs. Get in touch today!

What Types of Coverage Do I Need?
Every business is different. But in most cases you will need to consider including the following coverages in your policy:
General Liability Insurance — General liability, also known as "commercial liability insurance" is a broad commercial insurance policy that covers the general liability exposures of your business.
Commercial Property Insurance — One of the most common types of business insurance, commercial property insurance provides a wide range of coverage for buildings, inventory, equipment, tools and more. Losses from fire, break-in, vandalism, windstorm and other natural or manmade disasters are examples of what is typically covered.
Liquor Liability Insurance – If your restaurant serves alcohol, your business may be held liable if a patron becomes intoxicated and acts out violently or damages property. Liquor liability insurance can help to protect you from financial losses if you are sued.
Workers' Compensation Insurance — Workers' compensation coverage pays for medical care and physical rehabilitation of employees injured at work and helps to replace lost wages while they are unable to work. Additionally, this coverage protects an employer from being sued by an injured worker in most cases.
Commercial Umbrella Insurance — Commercial umbrella helps you protect your assets by providing liability limits above and beyond your other policies. In some cases, it even broadens your protection. Due to the unpredictable nature of jury awards, we typically recommend that your restaurant insurance program include this coverage.
Business Interruption Insurance – Business interruption insurance is a type of insurance that covers the loss of income that your business may suffer after a disaster. The income loss covered may be due to a disaster-related closing of the restaurant or due to the rebuilding process after a disaster.
We're Here to Help
Foster Insurance Agency understands the importance of protecting your business. We want to make sure that you, your property, and those working at your business are protected.
Contact us today to learn more about restaurant insurance and how we can help you.
---
Need an insurance quote? Get in touch!
Access quotes from Illinois's most trusted insurance carriers. It's comparison shopping at the click of a mouse.